TL;DR:
100% of SXSW 2021 media assets were organized in iconik
100% of SXSW 2021 content had closed captioning
SXSW automated editing multiple versions of their videos with different sponsor ads and more using Telestream Vantage transcoders in iconik to process 100's of files at a time.
Custom metadata views were used to create a QC workflow that was easily adopted by those who had never managed media files before.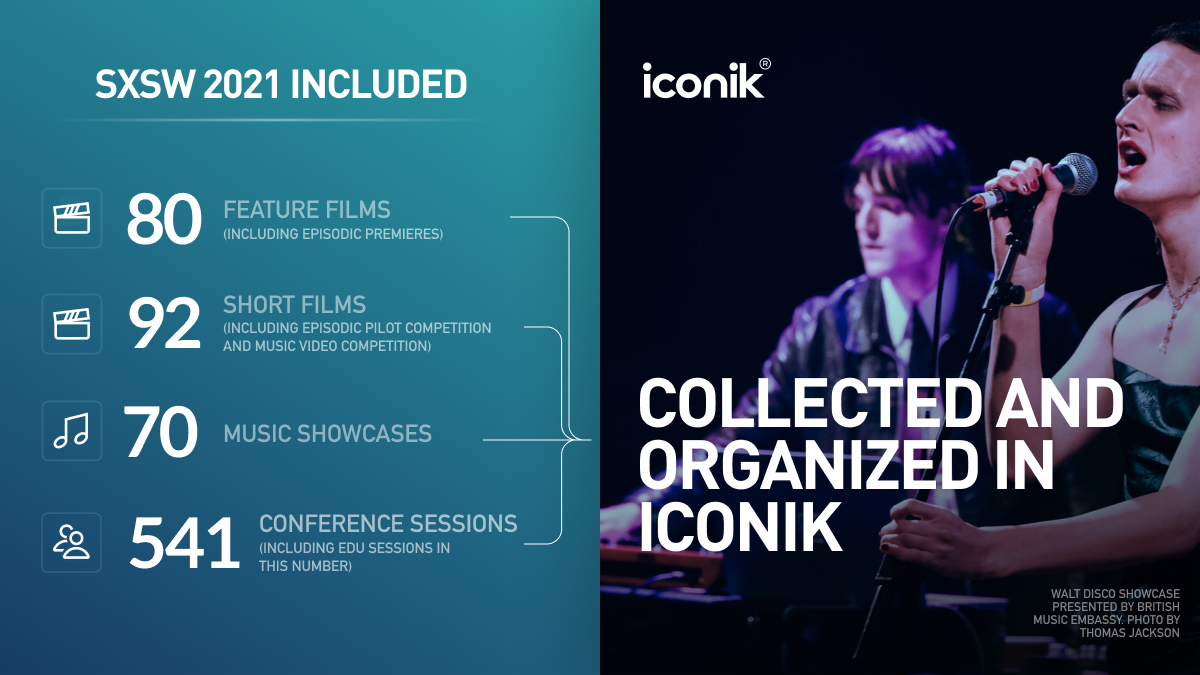 South By Southwest (SXSW) is an annual event that takes over Austin, Texas during Spring break.
It includes a music festival, a film festival, and the biggest technology conference in the world.
Hundreds of thousands of attendees come from every corner of the globe to network and find unexpected discoveries among diverse topics and people.
Creativity Can't Be Canceled
In 2020, only seven days before the event, Austin city officials responded to the beginning of a pandemic by declaring a local disaster. SXSW was canceled.
Huge build-outs, activations, and even a Ferris Wheel had to be disassembled without ever being experienced.
In 2021, with continued distancing and safety measures in place, SXSW knew that the show must go on as a new, unique online-only event. But it needed a plan in place to do something it had never done.
Iconik User Spotlight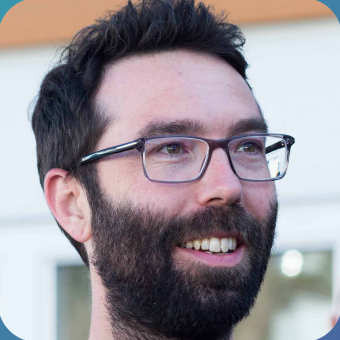 Gabe Van Amburgh
Film Exhibition Manager
SXSW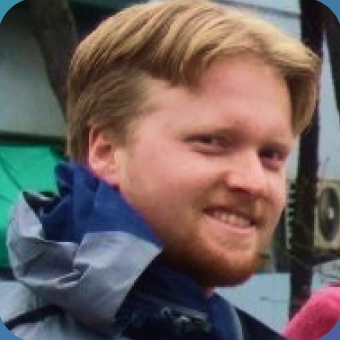 Gabe Van Amburgh is the Film Exhibition Manager for the SXSW film festival. After the events of 2020, he anticipated the possibility of organizing the film festival with a smaller team.
Looking for new solutions, he reached out to Garrett Sergeant at Simple DCP, a long-time partner, for a solution.
We've worked with Simple DCP for the past eight years, and it's been great. And it's when stuff gets hard that you really need these relationships with people you can trust. So I went to Garrett to start thinking of ways that a single person could handle quality control and getting films online.
Garrett had learned about iconik the year before to manage media for Simple DCP's remote post house. When Gabe explained the challenges at SXSW, Garrett introduced him to iconik.
Gabe recalls the team's reaction to iconik:
"When we explained what iconik would allow us to do, you could sense the team's relief. The feedback I continued to get was, 'Wow, this actually works better than anything else we've tested for online events."
When SXSW 2021 was over, Gabe and the SXSW teams could celebrate the fact that they had successfully hosted a truly unique online event with 100% of its content moving through iconik!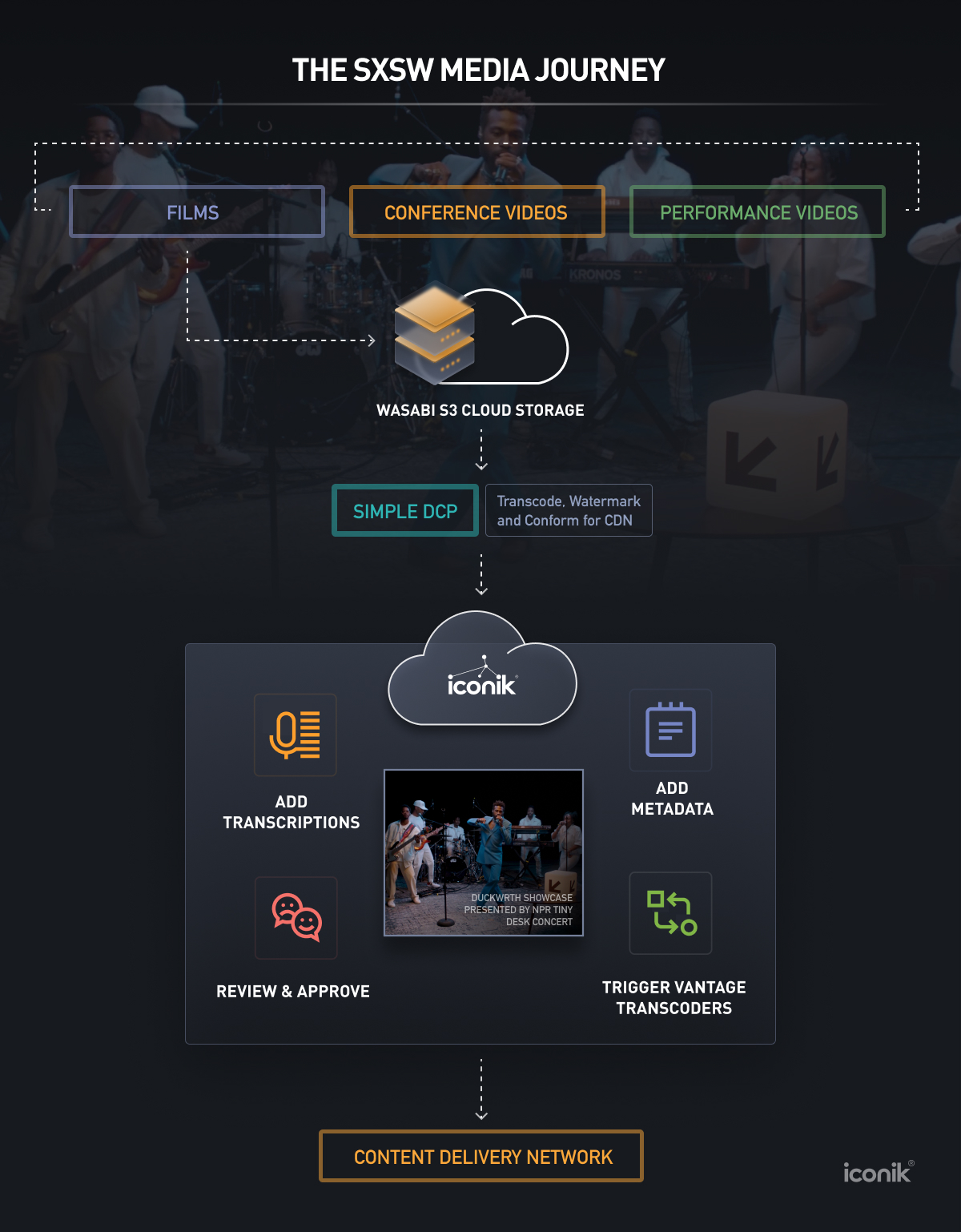 Inclusive Events With Closed Captioning
Taking SXSW online gave them the opportunity to make this the most accessible event they had ever done with closed captioning on 100% of the content.
Not only would this allow those who are hearing impaired to be fully included, but each spoken word transcribed was searchable in iconik!
SXSW Film Festival: Closed captions provided by filmmakers were added to the films and reviewed in iconik's transcription panel.
SXSW Conference: Using an integration from Workflow Intelligence Nexus (WIN), accurate, human-based transcriptions from Rev were added directly to assets in iconik. Gabe could have transcriptions ready to share and review within a day without requiring busy event organizers to manage them.
Collaborative Quality Control
Gabe and Garrett found that none of the content delivery network (CDN) solutions offered a good way to collect media and perform quality control (QC), so they used iconik for this too.
Jason Perr at WIN worked with Garrett to implement a new ingest workflow that would give content access only to those who needed to review it.
Through iconik's custom metadata views, SXSW had a review platform with specific QC checklists for video content, caption content, and upper-level approval.
Gabe and the SXSW team loved that they could share content internally to add time-stamped comments.
If someone noticed an error like wrong color timing or missing credits, they could easily involve the filmmakers to sort it out.
Automated Editing with Transcoders
Each video needed an average of five versions with additional intros, ads, and end cards. The team did not have the time to edit each of these versions manually, so they had planned to use their CDN to handle this with playlists. It was only a few months before the event that they learned this wouldn't be possible with their CDN.
Gabe walked Garrett through the new problem facing them, and 24 hours later, Garrett brought in a new solution with iconik.
These variations were essentially recipe-driven, where certain content would get certain intros and ads. The initial question was how to pull these from the cloud, edit, and send them back up, but I didn't see a reason to take them down from the cloud at all.
This is the Time-Saving Workflow To Automate Editing
Content blocks were selected within the metadata view in iconik
This metadata was taken into Vantage cloud transcoders where it could transcode hundreds of files at a time. It would re-transcode the content, adding each new section to create a final new asset in iconik.
The new assets would be organized into collections
Then the content would be sent off to the CDN for playout
This solution saved countless hours in the production process.
The real challenge was to collect content for two months and then push it out within two weeks. It was a bottleneck that we could only address by leveraging our systems and manpower with the hybrid cloud. The end result was better than if we even had a whole team manually downloading and editing content.
You're Invited to a Hybrid Event
We've entered into a hybrid era, where events don't have to only be physical or digital.
While nothing can replace being at a live event, SXSW online did create new possibilities and allowed even more people to learn just how special SXSW is.
Looking forward, Gabe anticipates that future SXSW events will be hybrid events, with live and online events happening at the same time. During hybrid events, the need for organizers to organize two separate flows of media will be vital.
There's no other product that allows us to gather content, organize it, and quality check it more efficiently than iconik.
With this experience at SXSW, Garrett Sergeant has a greater conviction that events, and film festivals, in particular, need to think about how they manage their media.
You never know what will be valuable later. Managing everything in one place keeps the legacy of events in view. They can see their history, find the big moments that shaped them and were the catalyst for the future. This is why Simple DCP will focus more on how to help its clients manage media in a way that brings value with many ways to access and use it.
Iconik is finding itself in the hands of more and more media innovators as media heads into new territory.
Want to see where the media revolution takes us next?